We experienced a lot the last few weeks
It was good to be at Bruce's house for the first few days. We were able to acclimatize and we were given the opportunity to relax after the exciting trip. Bruce had visited Suriname a number of times. Now it was nice to be at his home and experience all kinds of things that he had already told about. We visited our first reserve of First Nations in his area and talked to a number of people there.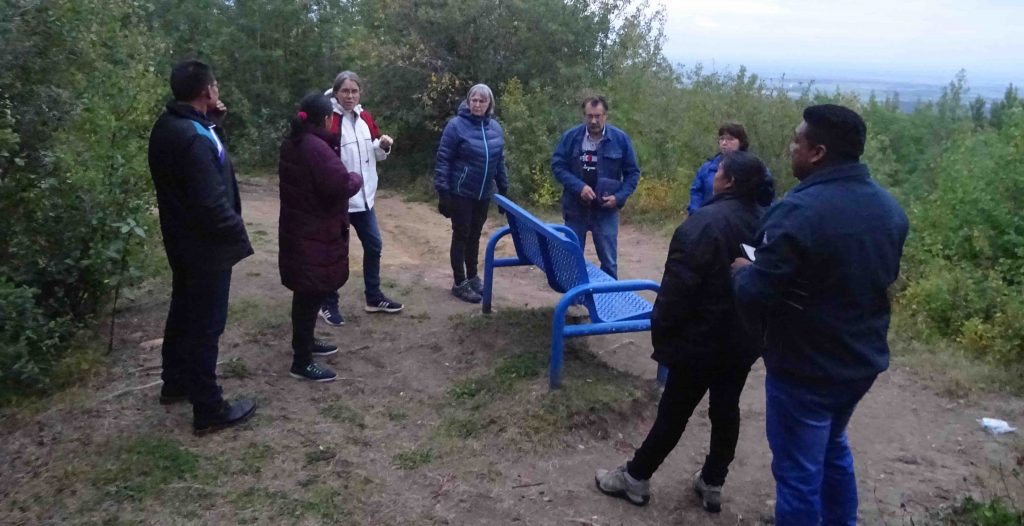 After that first weekend, the journey continued. We had a day of sight seeing in a nature reserve in the Rockies. After Ipomadi and Marco's earlier visit in 2017, it became clear that a ride up the cable car would not be fun. That height was much too scary.
So we stayed with our legs on the ground and visited a waterfall and a glacier. Breathtaking and unbelievable for our team that they could stand with a large piece of ice in their hands. It was chilly, but the sun was shining so we could have a picnic outside. An amazing experience.
The following days we stayed in a village just above Edmonton with friends who welcomed all seven of us and took good care of us. We visited a number of reserves where one of them had a harvestfest just that day.
We also made a trip with overnight stay to a reserve further north where we met with one of the founders of the network of NEFC (Native Evangelical Fellowship of Canada). He told us at length about how things went at the time, why and how this organization was founded. We also visited his reserve and our picture of First Nations in Canada was colored in a little further.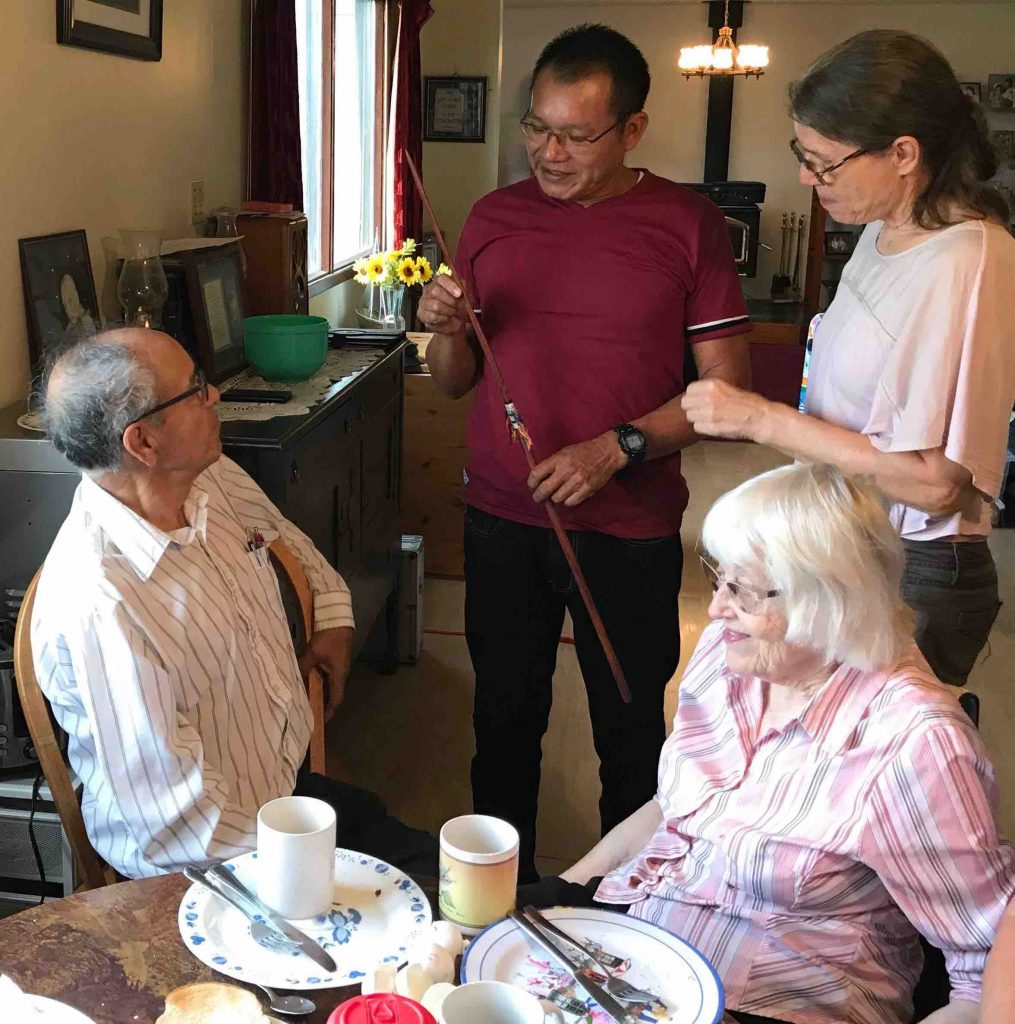 Then the journey continued to Calgary where we first had a very good meeting with the current director of NEFC. He had come to visit us with his wife and our lunch appointment took four and a half hours. The fact that we had come as couples now worked out a cordial meeting where we invited them to come and visit us in Suriname next year.
The rest of this week a number of reserves were visited, with surprising meetings and conversations. It was striking to see how strategic and substantive our contacts turned out to be. Our travel schedule was partly filled in with appointments made out of Suriname. The details on the spot ultimately yielded a full program that we think will be a good preparation for our visit to Winnipeg in the coming week.
We were tired at the end of this week after two and a half weeks of traveling. This weekend we have some needed, and longed for, rest. We stay in a village below Edmonton from where we fly to Winnipeg on Monday for a final week there.